General plumbing & maintenance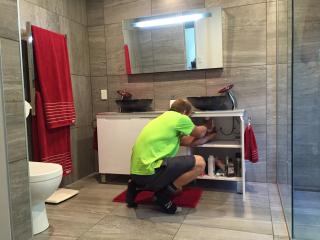 Often it's the small plumbing issues that have been left untreated that result in expensive repairs later on. It could be a leaking tap that causes water to slowly saturate the surrounding wall panels and ends up being a costly replacement job to get rid of rotting boards.
At TPDL, our team of experienced plumbers can fix all your plumbing issues in addition to installing new products from toilets to showers and tapware.
We source all the latest bathroom and kitchen product designs so you have the best range to choose from and install them efficiently and professionally.
Whether you need general maintenance, plumbing repairs or a brand new install, please talk to us by calling 021 254 6880.