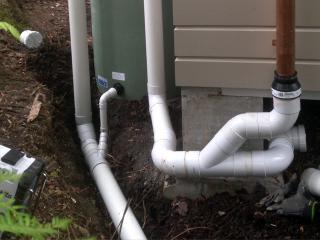 Blocked drains should never be left to fester as they can cause serious health problems.
The team at TPDL are well qualified to assist with both unblocking and repairing your drains whether they are in your bathroom, kitchen or externally located.
Common issues
Unfortunately many people don't think about the proximity of where their drains are located when planting trees. Over time tree roots can grow into the drains causing blockage and in worst case scenarios, structural damage to the drain itself.
In addition, old drains eventually slump and lose their efficiency which can cause blockages so maintenance work will inevitably be required.
At TPDL, we have all the machinery necessary for major and minor drainage problems including hydro blasters, diggers, special drain plungers and much more to get the job done efficiently and with minimal hassle.
So if your drains are blocked then don't hesitate to give us a call on 021 254 6880.